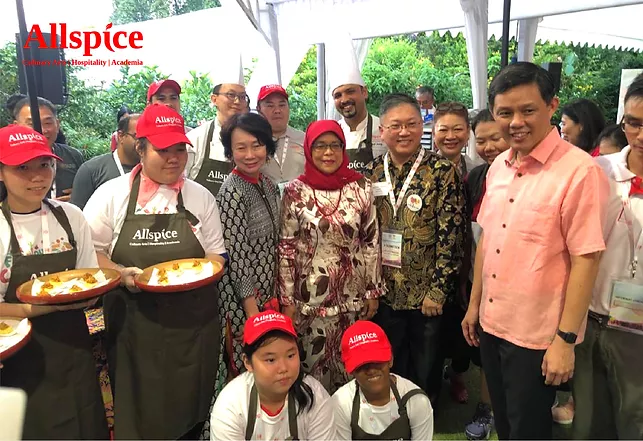 Allspice Institute joined forces with Project We Care, conducting classes and cooking wholesome meals for underprivileged children. The event was at Istana and was attended by the President.
Chef Anup hosted a special cook-along Masterclass for Indian Cuisine, which was very well-received by students. Dishes made included Dum Biryani, Berries Phirni and Pineapple Raita.
Love was in the air at Allspice Institute
Allspice Institute shared the romance of Valentine's Day by distributing 80+ "Love Cookies". Lovingly crafted by Chef Anup, they were delicious and 100% free.
Allspice Institute x Green Monday
The focus of this event was promoting a sustainable plant-based diet. Attendees witnessed and learned innovative ways to incorporate plant-based ingredients into daily diets.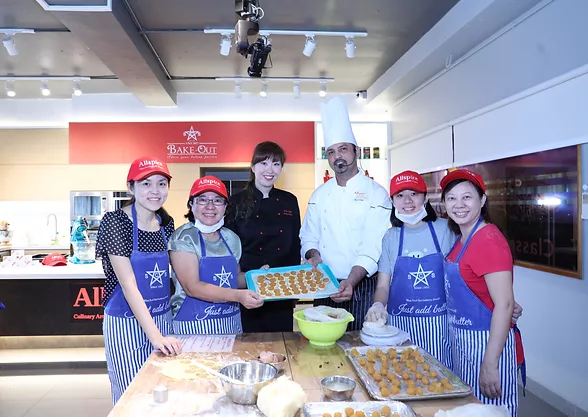 Largest Chinese Character Made With Pineapple Tarts
Allspice Institute collaborated with SCS butter to make pineapple tarts. This event ran for two weekends and produced 106,672 tarts. It has to won a place in the Singapore book of records for the"Largest Chinese Character Made With Pineapple Tarts" after which the tarts were all given to the needy families.
A group of 31 Girl Footballers from Saint Hilda's Secondary were invited to Allspice Institute for a special Culinary Event. This team-building exercise involved a Korean Cuisine Workshop, with some of their favourite Korean Pop Music in the background!
Allspice Institute hosted a special team-building event for 13 National Institute of Early Childhood Development social workers. A workshop on learning how to make the iconic Peranakan Nasi Ulam was held, which the social workers had the opportunity to participate in.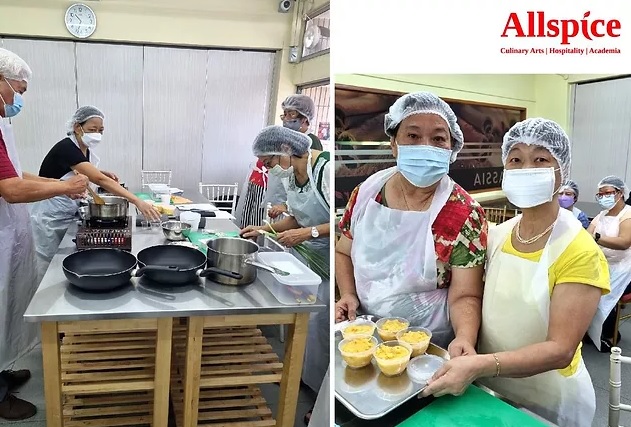 Healthy Cooking For Senior Citizens
The MacPherson Community Club for senior citizens joined forces with Allspice Institute to conduct a team-building workshop for their members. The dishes were a mix of Korean and Japanese recipes, focussing on healthy eating, as well as an Asian corn-based dessert.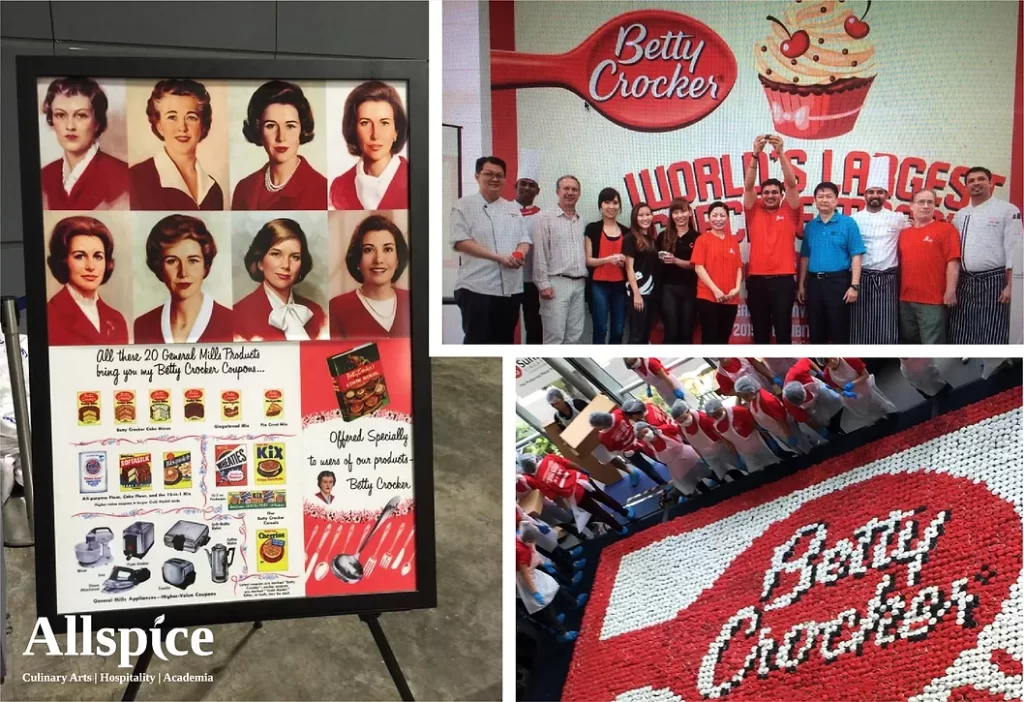 Betty Crocker - Guinness for largest cupcake mosaic
With aims to celebrate Singapore's 50th birthday with the community and to foster the Singapore Spirit of caring, sharing and togetherness, Betty Crocker, in conjunction with Allspice Institute, organised an iconic bake-off with over 500 participants and volunteers from Singapore. The bake-off set a new Guinness World Record for the world's largest cupcake mosaic comprising 29,610 cupcakes and 133 square-metres.
In February 2020, Allspice Institute hosted the Cake Champion Event. We converted our kitchen space into the venue for the local TV Show 'Suria', which caters to the Malay community. Culinary celebrities like Chef Bob attended and hosted the show, which was aired on national television.